While our roots are very much grounded in the insurance industry, at our core we are a technology company looking to improve the lives of risk managers and brokers so that they may achieve better insurance outcomes.

As a SaaS-based technology company, committed to the security of our customer's property data, we are pleased to announce the successful completion of our SOC 2 Type I compliance attestation. The completion of this assessment validates Archipelago as a trusted and secure technology for our customers and their data.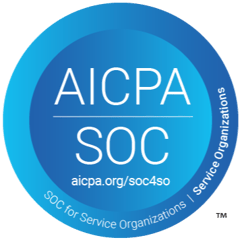 SOC 2 is an independent audit conducted to review a company's effective implementation of employee controls and training, IT systems and risk management control, product discipline, and vendor selection. SOC 2 Type I consists of a thorough examination, by a third-party firm, of our control policies and practices set forth by the AICPA. A SOC 2 attestation is important across all industries but is most often required when doing business with customers from the healthcare, finance, and education sectors.

Our completion of the SOC 2 Type I attestation demonstrates our promise to protect all our customer's data and shows our commitment to employing robust capabilities to identify, track, and resolve all future security vulnerabilities.

Looking ahead, Archipelago is working on completing a SOC 2 Type II attestation by the end of the year. SOC 2 Type II demonstrates our continued commitment to carrying out already established best practices over a period of time, typically 6 months to 1 year.

A copy of the SOC 2 Type I attestation is available to customers, partners, and prospective customers upon request.

---
For more information, please see the Archipelago Demonstrates Commitment to Security by Completing SOC 2 Type I Attestation press release.