Superior property data, seamless collaboration
Overcome the challenges of working with traditional spreadsheet property schedules and learn how Archipelago supports renewal workflows.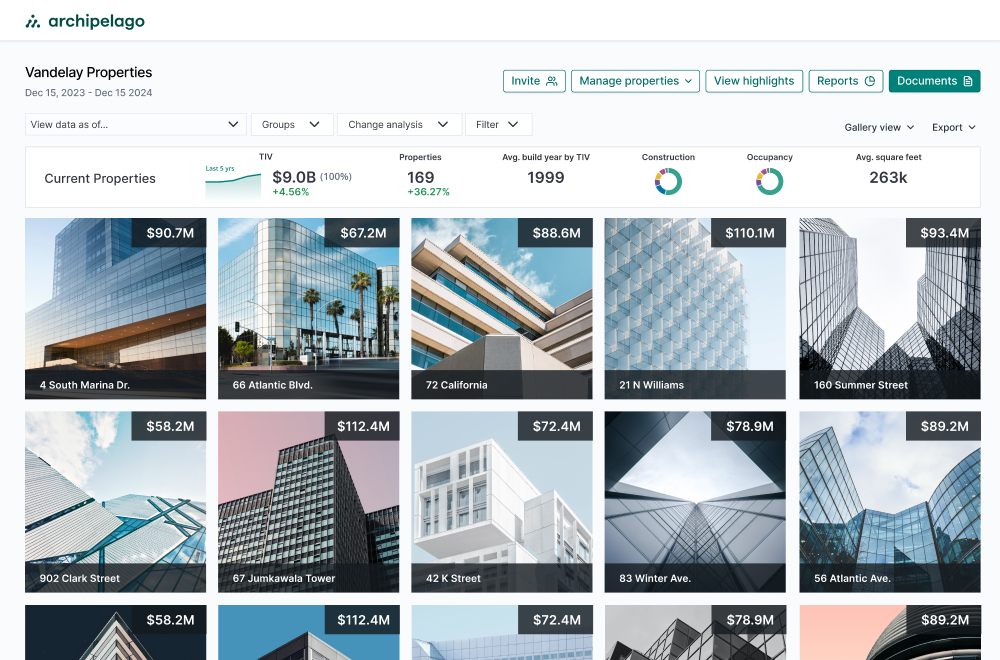 Trusted by the world's leading professional services and brokerage firms






"I have had a terrific experience on Archipelago and impressed my client... I am excited to use Archipelago full force for all of our submissions moving forward."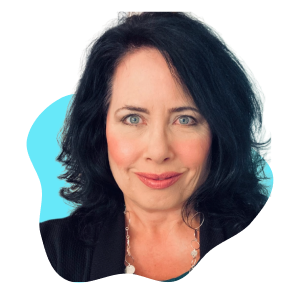 Malynda Yates
Account Executive, Alliant Insurance Services
SOV Manager
Eliminate time-consuming data management and spend more time on strategic advisory.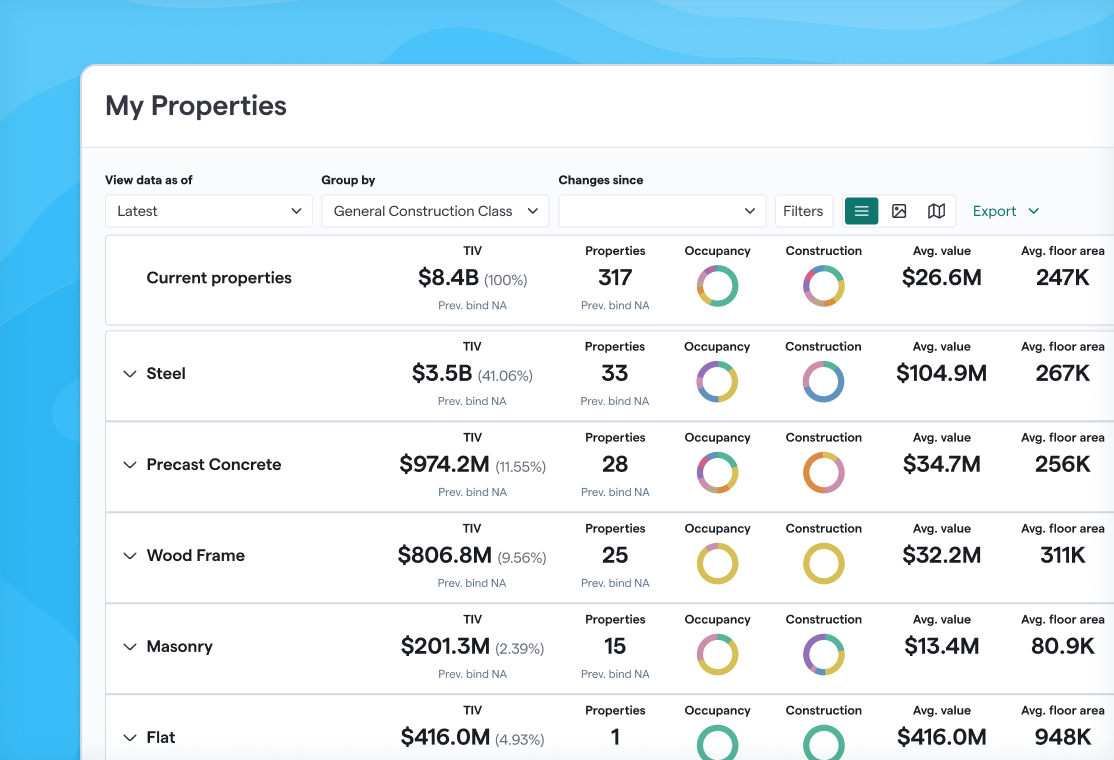 Enrichment
Increase breadth, depth, and trust of property data and provide clients with deeper risk insights.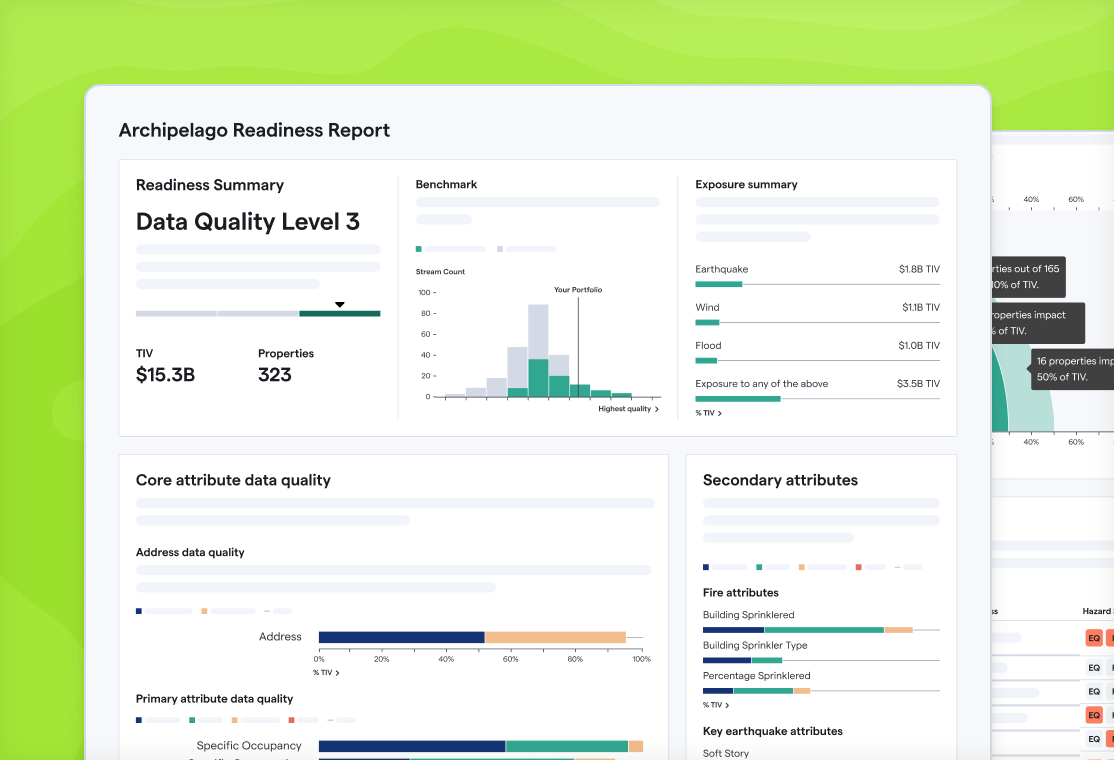 Submission
Engage with insurance markets and achieve optimal insurance outcomes for clients.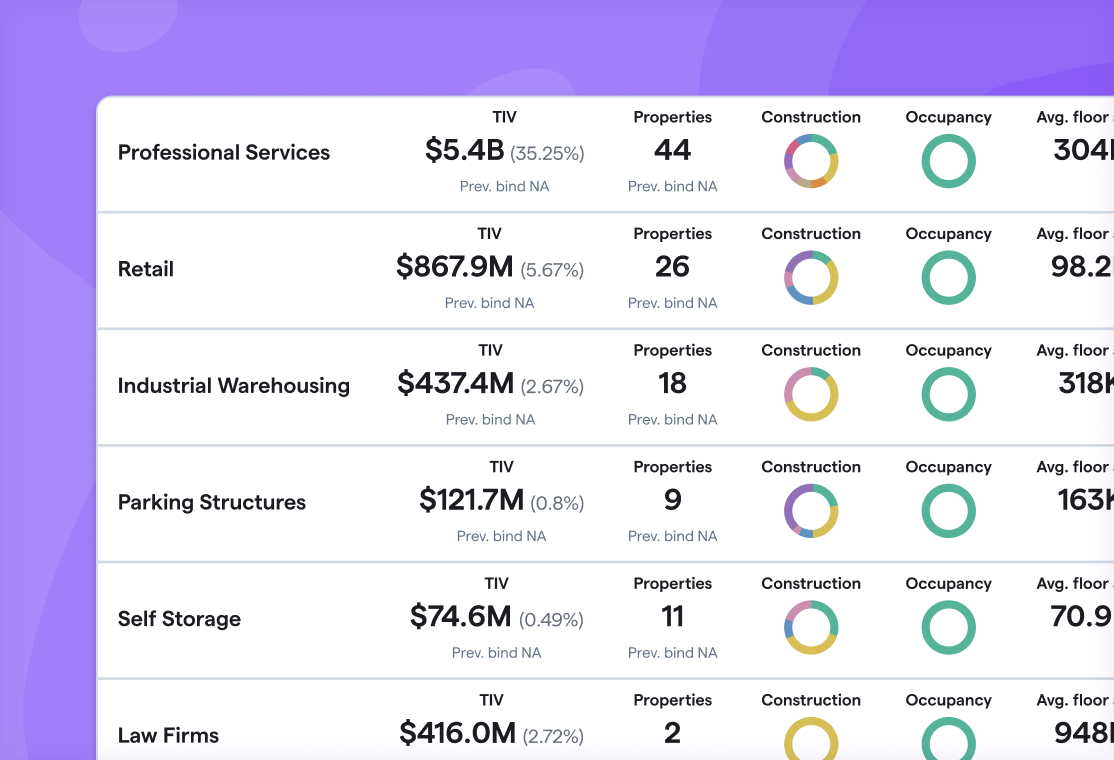 Setting new standards in property data
In one place, represent all the critical property data domains for a wide range of risk management and insurance use cases.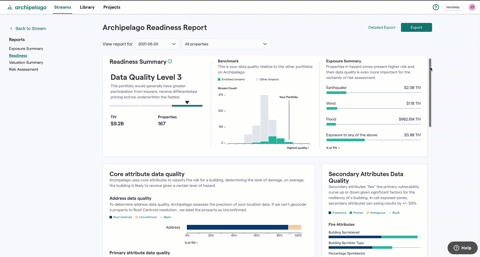 1.3M+
Properties
All construction and occupancy types are represented.
400+
Accounts
Archipelago is home to the most dynamic portfolios in the world.
2,500+
Underwriters
The world's leading carriers and reinsurers are engaged with submissions.