PRE-CHECK
Assess property data quality readiness
Easily evaluate the data quality of each client's property schedules and implement initial measures to enhance preparedness for market exposure.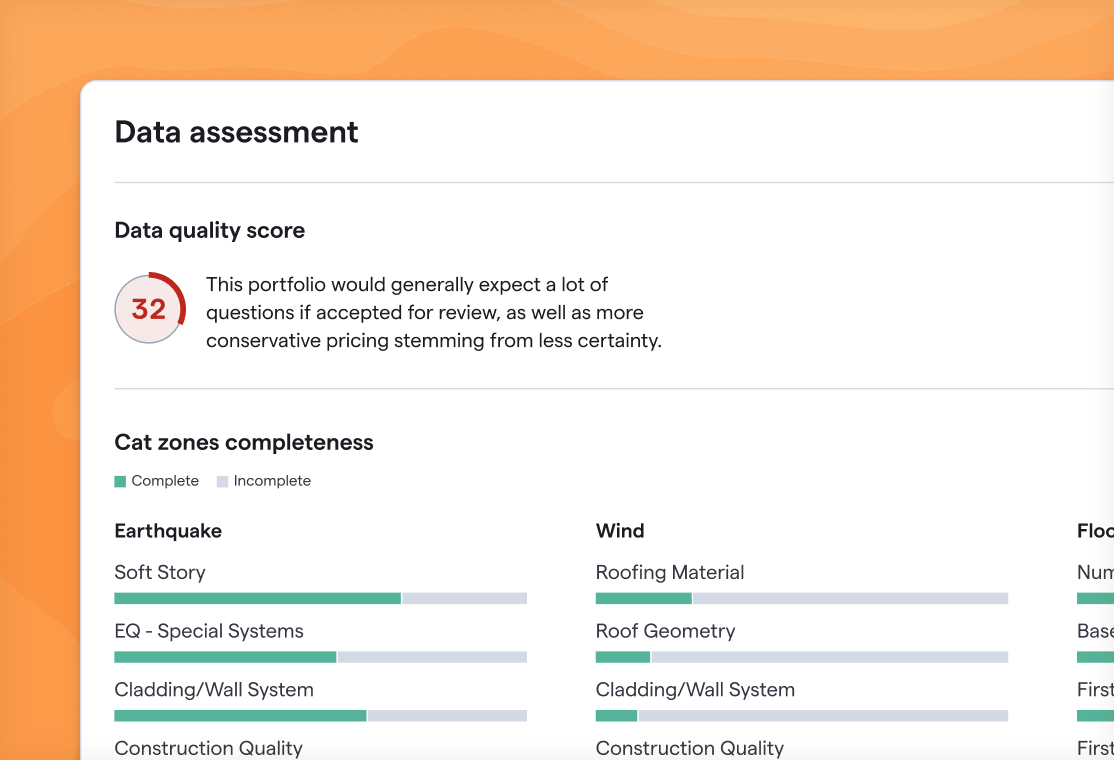 Take Action
Give prospects and clients new and actionable insights into their property data.
Jump-start renewals
Increase efficiencies in annual pre-renewal strategy planning.
Empower client influence
Help prospects and clients communicate priorities within their organizations.
Identify data deficiencies
Understand where data is missing, ambiguous, or lacking precision as it relates to what drives each client's risk.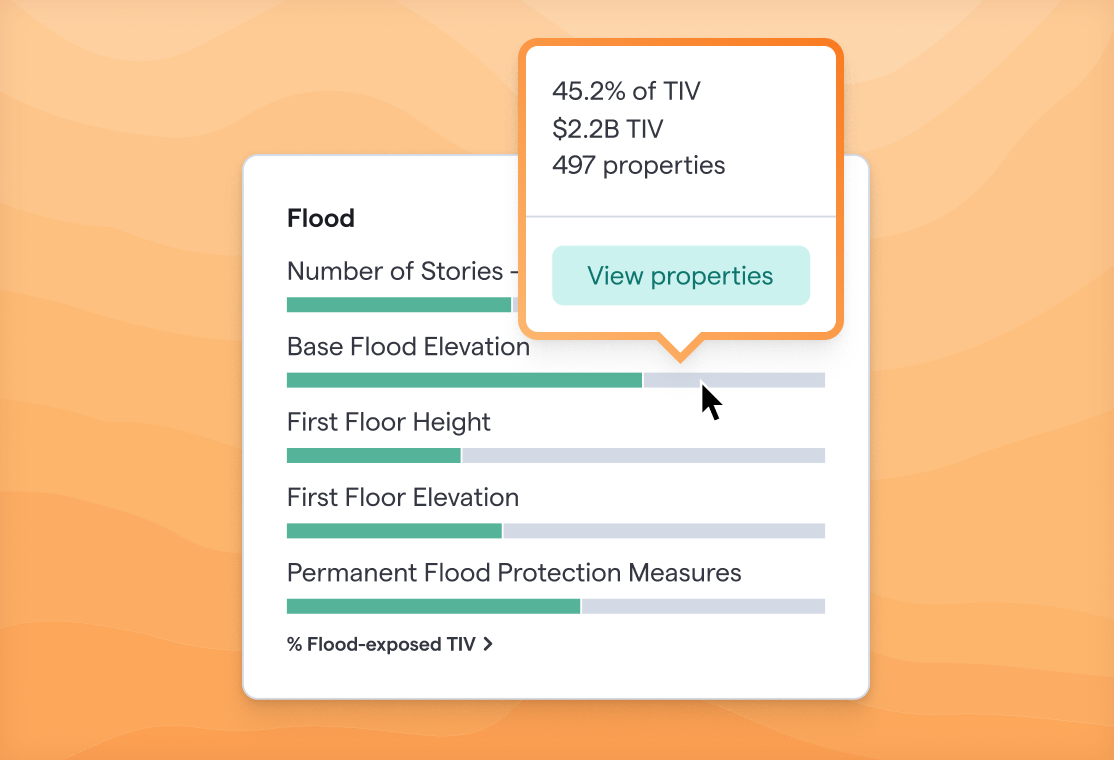 Prioritized data recommendations
Preview an auto-generated list of cleansed locations prioritized by impact in an industry standard schema.
Dynamic reporting
Share a dynamic report and visualizations of each client's and prospect's property portfolios.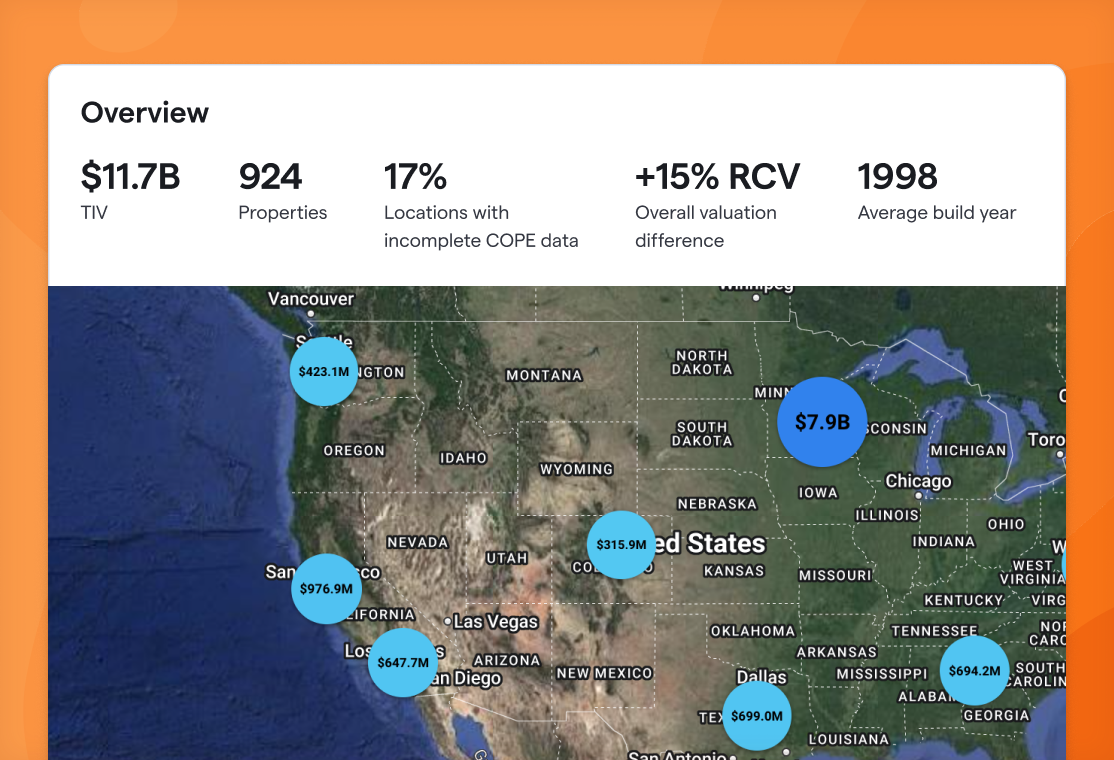 Contact Sales
Contact our team today to discover how our exceptional products can serve your needs.
Contact Us
"Archipelago enabled us to increase control and consolidation of our data and feel confident in our risk decisions — including the option to buy $50M less in CA Earthquake with the same return period."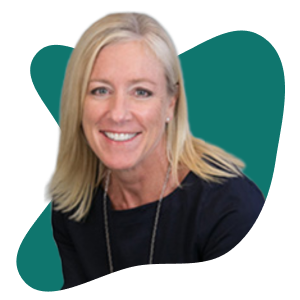 Deborah Ravetti
Risk Manager at Shorenstein Properties
"On Archipelago, underwriters could verify [the client's] enriched data with the ease of just a few clicks. The less uncertainty, the better the results."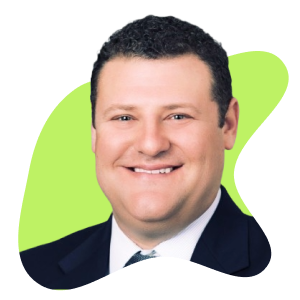 Jared Hanner
SVP and Executive Director
SOV Manager
Simplify tedious data management
SOV Manager
Pre-Check
Quickly assess property data quality
Enrichment
Increase breadth, depth, and trust in data
Enrichment
Submission
Track engagement with markets
Submission