FOR BROKERS
Supercharging renewal workflows
Deliver the insurance outcomes clients expect by differentiating their property portfolio in the market.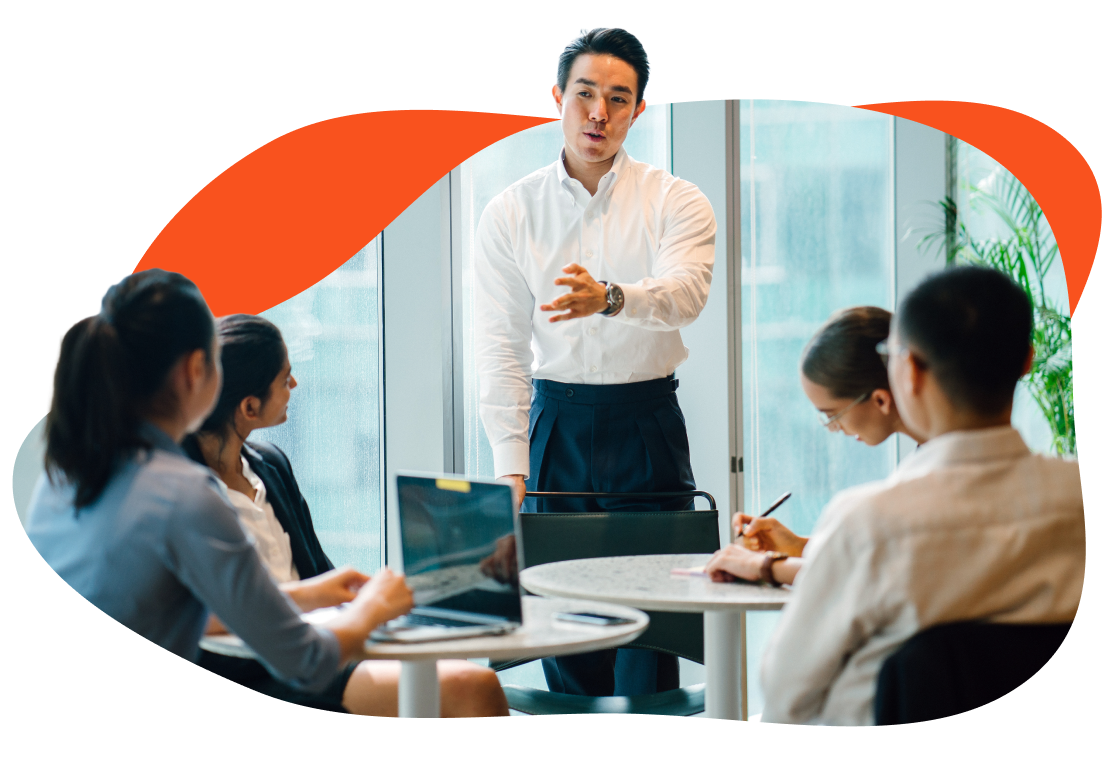 "We're proud to be catalyzing a more transparent and efficient marketplace as well as deliver insight and value to our customers."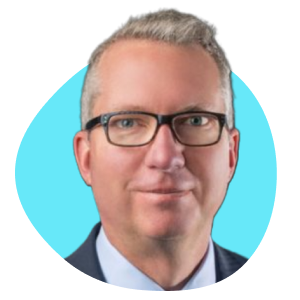 Mike Korn
Managing Principal, National Property Practice Leader
Empower broking capabilities with Archipelago
Increase client satisfaction
Make current clients happier and feel more supported.
Increase client satisfaction
Save time & effort
Efficiently manage each client's SOV data and interact with markets.
Save time & effort
Win new business
Enhance and differentiate service offerings in RFP opportunities.
Win new business
Gain renewal control
Highlight data accuracy to take control of the renewal narrative.
Gain renewal control
Improve outcomes
Use better data to negotiate improved terms, coverage, and pricing.
Improve outcomes
Manage multiple accounts
Manage and navigate multiple client accounts with ease and consistency.
Manage multiple accounts
Contact Sales
Contact our team today to discover how our exceptional products can serve your needs.
Contact Us
Make clients happier
Identify improvement opportunities for clients and assess multiple strategic options. Archipelago helps with guiding clients toward the right protections for their portfolio and create a plan to improve their resiliency.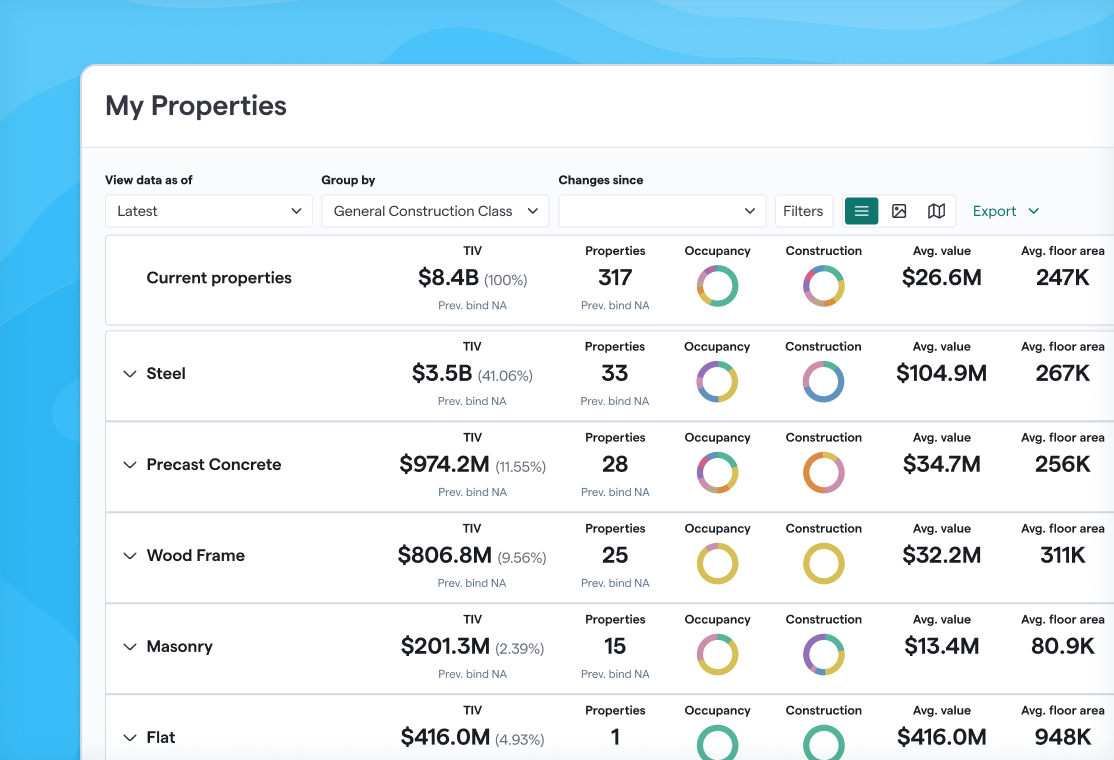 Deliver submissions underwriters want
In the hard market, it is critical that insurance brokers help their customers stand out in the eyes of insurers, but it's difficult to meet underwriting preferences. Archipelago enables brokers to deliver preferential submissions to insurers, aligning interests to achieve optimal outcomes.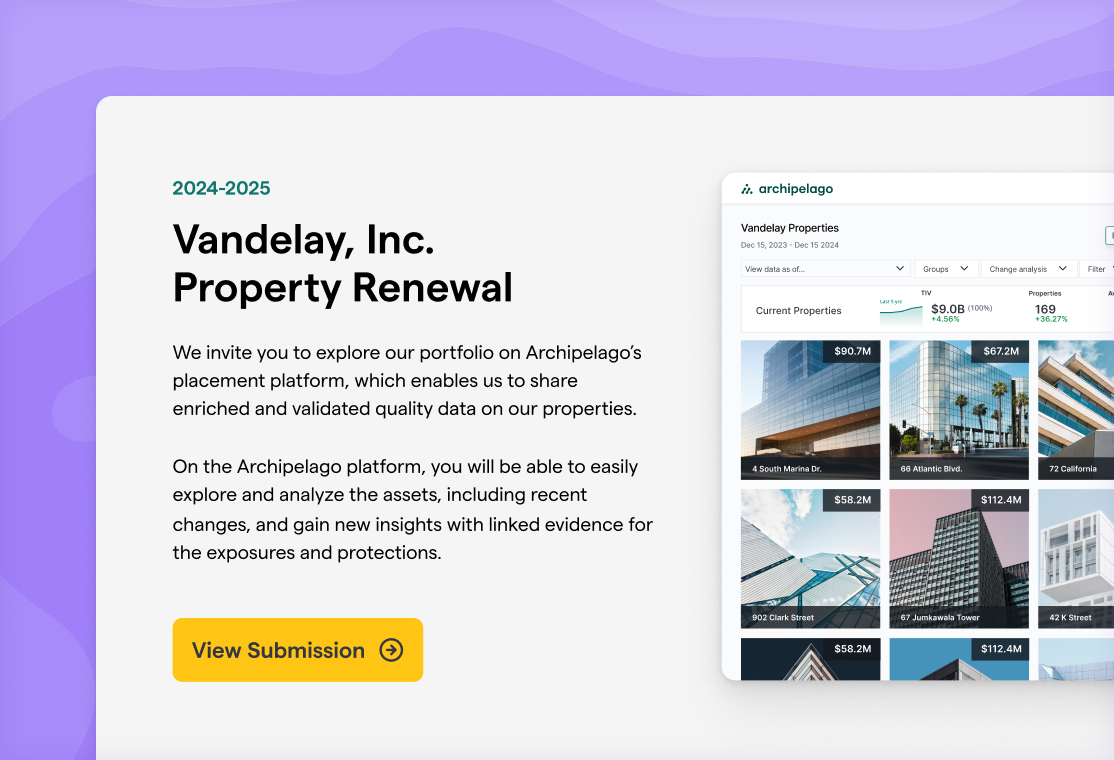 Setting new standards in property data
Archipelago has diligently crafted a structured data schema consisting of over 170 attributes that can be applied to each commercial property in your clients' SOVs, resulting in standardized schedules.